This article is a stub.
Go right ahead, just smash that Drill Here button and help by expanding it, or I'll destroy the wiki with the Destruction Drill!
"Let's dig! Woof!"
—Puchi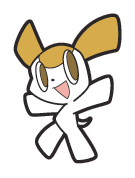 Puchi
 (プチ
Puchi
) is Susumu's talking dog companion and sidekick. He made his first appearance in
Mr. Driller 2
, as seen in the intro cutscene and credits, and then became a playable character in
Mr. Driller G
. He is voiced by top notch actress Mitsuko Horie, also providing voices for 
Anna Hottenmeyer
 and 
Susumu Hori
.
Life and Appearance
Edit
Puchi was abandoned as a little puppy, and Susumu rescued him, and cared for him. Since then, he has lived in Edowaga, Tokyo with Susumu and has been Susumu's closest confidant. Puchi is either a Pembroke Welsh Corgi or Jack Russel Terrier, but no one knows what breed he is. At the end of his sentences, he says "woof" (wan in Japanese) for barking.
Puchi is slower than Susumu, as well as his air consumption. Puchi is quite a fast character, and uses his claws to dig blocks.
Ad blocker interference detected!
Wikia is a free-to-use site that makes money from advertising. We have a modified experience for viewers using ad blockers

Wikia is not accessible if you've made further modifications. Remove the custom ad blocker rule(s) and the page will load as expected.